Due to our response to COVID-19, all blood donations at MD Anderson Blood Donor Center locations are being held by appointment only to help control donor flow and manage the amount of individuals in one room. For safety reasons, children are not allowed during the donation. This is an institutional policy for COVID-19.

Platelet donors - please do not take any aspirin or aspirin-containing products (advil, motrin, nuprin, ibuprofen, aleve, excedrin) or herbal supplements (ginger, ginkgo-biloba, ginseng) during the 48 hours prior to your donation.

Questions about donating? Please call us at 713-792-7777.
---
Holly Hall Blood Donor Center
Currently open for all donors and accepting all blood donations by appointment only.
2555 Holly Hall Street
Houston, Texas 77054
Open 7 Days a Week: 10 a.m. to 5 p.m.

Free Parking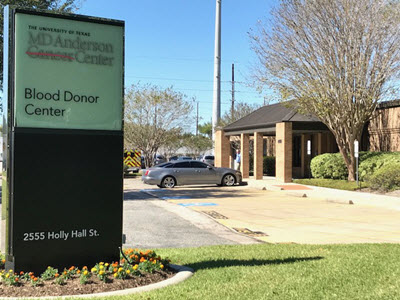 ---
Main Building Blood Donor Center
Currently only open to MD Anderson employees working on campus for platelet donations. By appointment only.
1515 Holcombe Blvd
Houston, Texas 77030

Monday - Friday: 10 a.m. to 5 p.m.
Saturday/Sunday: Currently closed on weekends during our response to COVID-19
Located on Floor 2, near Elevator D
Self-parking validated for Garages 2 & 10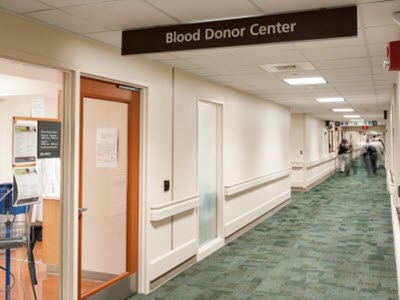 ---
Mays Clinic Blood Donor Center
Closed until further notice
1220 Holcombe Blvd
Houston, Texas 77030

(Currently closed due to COVID-19 response)
Located on Floor 2, near The Tree Sculpture
Self-parking validated for Mays Clinic Garage, Entrance #5